Complete Office Suite
Modular Desk
Awesome Sun Room
Eclectic Mix of Furniture
Hello All –
Hello, Dearest Customers!    
We would be remiss if we didn't thank all of you who came out to our White Eagle sale this past weekend in Naperville.  That was one sensational sale, with record crowds during the nastiest "Spring" weather that I can remember.  Anyway, we are humbled and grateful.
Today (and it's snowing, btw) we began the set-up of this beautiful home in Cress Creek Commons, around the corner from a home we did earlier this year, so I will update photos as we progress.  This is House Two of a Double-Header this weekend.  House One is another beauty in Glen Ellyn, about 15 minutes from this one, so you can double your estate sale shopping pleasure. 
Our clients are moving south and leaving behind a great deal of their belongings.  We are selling cute furniture, housewares, kitchenware, décor, tools, patio furniture, ladies clothing, handbags, shoes, art, jewelry and more. I'll spare you my normal banter and get to the juicy stuff – just scroll down to see photos of some of the lovely things for sale.   We'll add additional pictures as the week develops. 
Be There or Be Square!  See you at BOTH sales this weekend!
As we always say, we know you have countless places to spend your hard-earned $$ and time, and we appreciate your sharing a little of both with us.  If you know someone who could use our services, please do give them our name and number and we'll take it from there – we love what we do, and it shows!
Scroll Down for TONS of Photos!
It's heartwarming to see how well a company can be run when you have two people at the top who are so professional, so honest, so caring and who just seem to absolutely love what they do.
You are a great company and I have many beautiful things l would not have but for you great people luv to you folks.
Dear Barb & Steve,
Bob and I have the deepest respect for you both, for your company, for your lovely daughters, for your entire crew.   The experience we just went through with you was truly one of the best.
We were impressed from start to finish!  You were true to your words of expectation from our first meeting.   We thought it would all be too good to be true but you were completely spot on!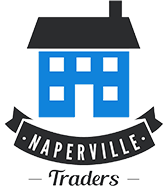 Join our community of over 5,500 raving fans!
Stay updated on where our next sale is and so much more.
Signup For Our Newsletter