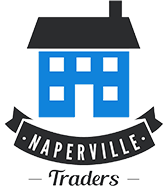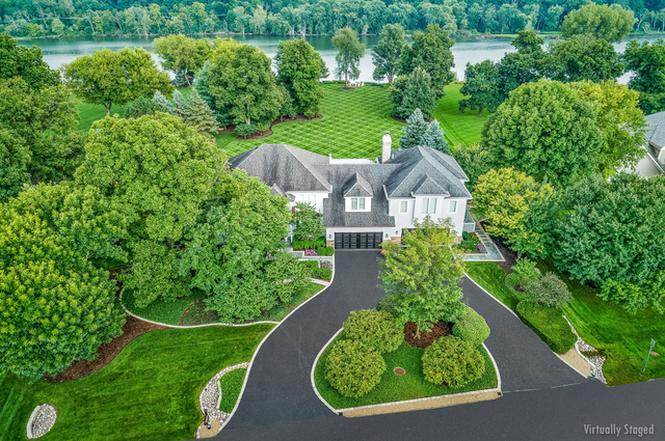 Uber High End
St. Charles Estate Sale 
nestled on the Fox River
Our Best Sale Ever!!!
Saturday, July 20th 
9:00 AM – 3:00 PM  
Sunday, July 21st  
10:00 AM – 2:00 PM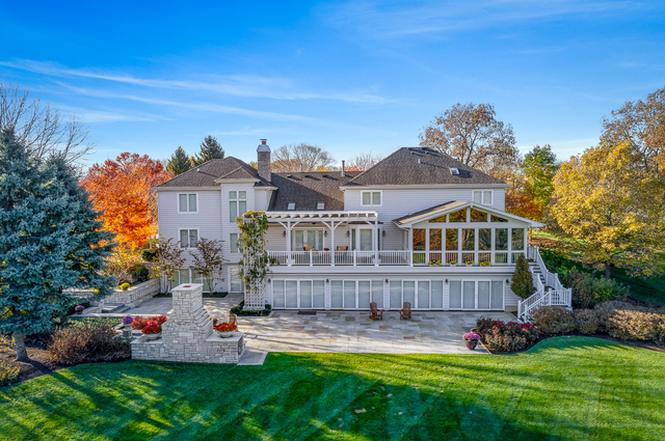 3030 Meadow Dr.
St. Charles, IL 60175
Hello All,
As you know we have been conducting estate sales for 18+ years and have never had a sale with this degree of high-end, beautiful, museum quality items for sale – and we often conduct some mighty fine sales. This home is in a class by itself, and we hope you can attend, if for no other reason than to ooh and aah over the beautiful furniture, décor, and other accouterments of this home on the river.  The view and setting is none too shabby either!   
Please be advised that we will need you to remove your shoes and take them with you – so please bring socks to wear or your own booties.  This home is so incredibly clean with not a nick anywhere – and we'd like it to stay that way.  We will have you enter the home on the side door to the garage and you can wait in the garage, which is air conditioned, until your name is called.  Bring a folding chair if you wish and leave it in garage while you shop – all umbrellas should be left in this garage also – and by the way, you can eat off the floor of the garage, it is that clean! 
Now then, down to business!  Here's a glimpse of some of the phenomenal things we'll be selling at this sale.  Hold onto your hats because here goes.
Mottahedeh Tobacco Leaf Pattern – complete set of china service for 14, plus incredible serving pieces and an amazing "Epergne" in the same pattern – a replica of the pattern that was used for the China Trade in the later half of the 18th Century.  It almost takes your breath away.  Never used.
Royal Crown Derby "Old Avebury" British Bone China, from 2008.  Again, probably never used and mint condition.
Herend of Hungary "Rothschild Birds" 13" Large Platter, 6 Hand-painted bowls, bread & butter Plates, cups & saucers.
Haviland "Provence Blanc" Limoges China, includes China Service for at least 12, plus serving pieces.
Hermès Stunning "Balcons Du Guadalquivir" Red and White China Service and Chargers, Serving Pieces, Including a spectacular 23" Oval Fish Platter still in the beautiful Orange Box.
Meissen German Shepherd Figurine
Raynaud "L'Allee Du Roy" Limoges China Service and Serving Pieces

Royal Crown Derby Blue & White Pattern 

Williamsburg "Imperial Blue" by Mottahedeh

Waterford Ashling Champagne Stems
Waterford Marquis Tumblers
Countless Waterford Crystal Pieces.

Fine Art by Iorca and more artists

Double Pedestal Dining Table by Henkel-Harris in Classic Mahogany, purchased in March of 2019 for Staging the Home.  Never used 
Six Hickory Chair Flare Back Dining Side Chairs
No Words can describe the ten or so Floral Centerpiece arrangements by floral designer par Diane James for NDI – called "floral couture"
Limited Edition Statue of St. Francis Assisi in Assisi, Italy by Norberto, original cost was $4,000.  
Buddha Head I in Matte Bisque by Lladro (No Kidding!!) – amazing
2 Gold Bowls by L'Objet with Original Boxes

2 Gorgeous Matching Cherry Bookcases with Ebony Original Price of $19,530 

2 Beijing Rubbings on Maotou Paper

All-Clad Asparagus Cooker, Dutch Oven, Baking Sheets, Pans, Cookie Sheets

RevereWare Pots and Pans in Excellent Condition

Cuisinart Exact Heat Convection Toaster Oven Broiler TOB-195
Zojirushi Rice Cooker  and Warmer
Breville Cord Free Kettle
Staub Cast Iron Dutch Oven Baking Dish From France, Wioth Box.  We don't believe this was ever used.
Mottahedeh Blue Canton Covered Casserole, Cookie Jar and Serving Pieces
Cole & Mason Salt & Pepper Shakers from England
Cutco Knives & Steak Knives
Full Set Laguiole Knives, From France
Kitchen Dining Table by Wright Furniture purchased at Richard Honquest in Barrington.  Unbelievable!
Patio Urns from Frontgate
6 Teak Adirondack Chairs, 3 Teak Tables
Teak Credenza or Storage Sideboard Unit by Gloster in the United Kingdom
Richard Honquest Sofa Bed and Pearson Sofa Bed
Two matching Century Upholstered Chairs

Cocktail Table from Honquest

Art Glass Cat and Jar

Beautiful Lamps

Approximately 1,000 Hard Cover Books, including many First Editions – all in Pristine Condition.  

Gorgeous Painting of a Rabbi.  

Royal Doulton Art Glass Fox and Jaw-Dropping Round Art Glass Vase.
Three King-Size Henkel-Harris Beds – one a Sleigh Bed, two 4 Poster beds, and two twin beds.  Mattresses are top of the line and look like never were slept in.  Henkel Harris Dressers, Chests, Mirrors, Tables, and additional Furniture.  

Linens – The Best Matelasse Bed Covers Money can buy from France.

Incredible Original Art, Including an Oil on Wood by Peter Cameron

Three Beautiful Moorcroft Pieces of Pottery

Black Cubed Storage Shelf in Garage

Darling Orange & Red-Orange Chair & Ottoman, like New

2 pairs of Prada

Leather Sandals, Exc. Condition

Ferragamo, Freed of London, YSL and McQueen Shoes

Gucci Necklace
Women's clothing includes: Vince, Splendid, Eileen Fisher, Wolford, Burberry, Nieman Marcus Cashmere
Burberry Cashmere Throw

Silk Persian Rug (Eye Poppingly Beautiful)

Two Side Tables by Barbara Barry for Baker Furniture

Antique and Fabulous Grandfather Clock Must See

NordicTrack Treadmill, Corner Chest and Large OLED Curved LG TV in Gym
Very RARE Richard Ginori PINK Creamer and Sugar Bowl

Countless Fascinating Art Books in Mint Condition

Harry Potter Limited Edition Chess Set  

Bath and Kitchen Linens by 

Sferra.

CuddleDown and more Linens and Sheet Sets


Several Nourisson Rugs

So Much More; we will add more tomorrow.  
As always, we appreciate your patronage.  We know there are oodles of places to spend your hard-earned time and money, and we thank you for sharing some of both with us. If you hear of someone who could use our services, please do give them our contact information, and we'll take it from there.  We love what we do…and it shows!  
Be There or Be Square!  See you at the Sale!
St. Charles Photo Gallery
More Photos to come…
Click on the photo to enlarge