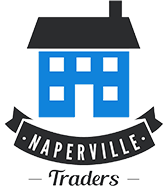 Happy Holidays 
& 
Our Next
Estate Sale 
Beautiful Painted
Lady Mansion
in Downtown
Sugar Grove, IL
Sat. Jan. 5th, 2019
9:00 AM – 3:00 PM
Sun. Jan. 6th, 2019
10:00 AM – 2:00 PM
Hi All:
Happy Holidays and Happy New Year is just around the Corner.  Thank you all that came out last weekend in the rain and gloom to visit our last Estate Sale of the Year in Brookfield.  We were amazed at the attendance even on Saturday which was an awful rainy day. (Hey it's beats the alternative Snow and Ice)!  We had plenty of Holiday Decor, Sports Memorabilia, Kitchenware and clothes to fill 3 househlds and we sold a ton of items.
We will be listing many items on ebay this week and next, so if you missed some of Sports Memorabilia, here is your chance.  Check out of eBay Listing below for updates to our current inventory…
We are extremely excited about our next Estate Sale the very first weekend of January. 2019.  It is a Gorgeous Victorian painted lady, a piece of Sugar Grove history!  An amazing WOW home! Loaded w/vintage and antique Furniture that you don't see very often and everything else.  Our client is a dear friend and they are avvid collectors of everything "Vintage". The home itself is a Historical and right in downtown in Sugar Grove.  It will be a "Go-To" Destination for sure that weekend… We look forward to seeing all of you in the New Year!  
Thanks again for your ongoing support!
Please know that we ALWAYS appreciate our customers and we realize that you have countless places to spend your spare time and money.  Thanks in advance for sharing some of both with us.  If you know someone who could use our services, please do give them our contact information and we'll take it from there – we love what we do, and it shows!
Be There or Be Square!  See you at the Sale!
PHOTO GALLERY
Preliminary Photos — More to come
Click on the photo to enlarge