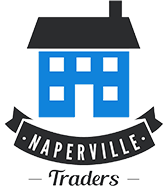 Our Next Estate Sale
It's the Mother Lode of Vintage! 
This Sale has Everything
Batavia Estate Sale
for the Estate of Grace Kunstman
All Net Proceeds Benefit
The Holy Cross Children's School in Batavia 
Friday, October 18th
9:00 AM – 3:00 PM
Saturday, October 19th
9:00 AM – 3:00 PM 
Sunday,October 20th
10:00 AM – 2:00 PM
Batavia Estate Sale
1037 Towne Ave.
Batavia, IL 60510
Hello All
We are posting this sale early, because we want to give you enough time to plan for the big event, so mark your calendars.  This home belonged to a couple that (we're not kidding) did not throw out anything in 60+ years.  They were very organized, and very neat, but they kept everything.  Richard preceded Grace in death, and Grace followed several years later.  They willed everything to the Children's School of Holy Cross Church in Batavia…their hope was that the funds would go directly to the school, rather than the church or the diocese. We think this is a grand idea, and we hope you can all come out to support the sale!
And WHAT A SALE it is!  The couple had no children, so were able to purchase quality items, whether it was furniture, décor, dining pieces, kitchenware, jewelry, collectibles, books, tools, garage items, historical memorabilia, military items, vintage couture and clothing, Holiday items, Mid Century Modern things, Art (including original art, signed Lithos, Sculptures, more)  and all sorts of pieces of interest, functionality, beauty, expense and more. 
 Here's a glimpse of only some of what we are selling:
Furniture by Ethan Allen, Stickley, Hooker, Kling, Lane, Warren Kimble's, Nichols & Stone and other fine manufacturers!

Toro Snowblower and Toro Lawn Mower, Blower, Fertilizer spreaders,

Yard Tools in Beautiful Condition!  

Lots of Jewelry- Men's and Women's Jewelry

Vintage Kitchenware, Including Cute Pyrex Pieces, Aluminum Canisters, Revere Ware Pots & Pans, Cast Iron Skillets, Pfaltzgraff Dinnerware, Silverware,

Vintage Audio Equipment, Including Turntables, Radios

Native American Artifacts

Vacuum Cleaners (I bet there are 7 or 8)

Women's Clothing and Men's Clothing as well

Pendulum Clocks, Wall Clocks, Vintage Clocks

All kinds of Art

Games, Toys

Christmas, Halloween

Noritake China Service

Silver Flatware Service

Tools, Tools and More Tools – all in Perfect Shape; many with original Boxes  

Washer and Dryer by Maytag in Great Condition

Shoes! Holy Cow, the Shoes!

Military Relics – Patches, Insignia, Bars, Badges, Pins, Items from the 27thInfantry Regiment in Korea and Japan c. 1940s-1950s

Historical Memorabilia

Religious Goods

Vintage License Plates

Smith Corona Portable Typewriter

Singer Sewing Machine and all sorts of Sewing Notions, Patterns, some very vintage and very cool.

Old Magazines, Encyclopedias, Maps and other ephemera in excellent condition.

Tons of 

Books including: World War II, Civil War, Atlases, Reference Book Etc,

Milk Glass Collection

Small Miniature Building Collection – Wowsa!

Many Patriotic Pieces – Flags, Eagle Sculptures, Newspaper Headlines, Commemorative Items

Original 1962 Barbie Doll, in Original Box in Excellent Condition

Folk Art

Linens, Table Cloths, Towels, etc.

Rugs, Pillows, Plaques, Mirrors,

Cleaning Supplies, Beauty Supplies, Medical Supplies

Much, Much More.
We have been conducting estate sales for nearly 19 years now and never have we seen a home so chock full of vintage items, well-preserved and in such fine condition.  You'll have a blast here .  Be sure to check out all the photos – Simply Amazing, and proceeds going to such a terrific cause. 
Because of the thousands of items to research & price, please do not call asking about prices – normally I don't mind this, however the sheer volume makes it impossible for this sale.  Thanks for understanding!
Be There or Be Square!  See you all at the Sale – Old Customers and New, too!
Again, we appreciate our customers, more than you could imagine.  If you know someone who could use our services, please give them our contact information, and we'll take it from there – we love what we do, and it shows!     
 Be There or Be Square!  See you at the sale!
 Photo Gallery
More to come…
Click on the photo to enlarge