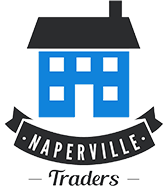 Estate Sale in Brookfield
Saturday December 1st 
9:00 AM – 3:00 PM
Sunday December 2nd
10:00 AM – 2:00 PM
Brookfield, IL 60513
Hi All:
Thanks, all, for your participation in this jam-packed sale home this past weekend.  We firmly believe that there was so much merchandise in the house that customers got a little overwhelmed, so we're giving it another shot, with prices on most everything slashed 75%. Lucky You!  Please check out the photos of items still for sale.
Here's a peek at only some of what is left that we are selling – We plan on adding more as we discover.
Gorgeous Baldwin Acrosonic Piano – must see

Several Hummel figurines, one cuter than the next

Record Album collection

By the way, these make darling Christmas/Holiday gifts

Adorable High Fidelity Stereo Cabinet by Newcomb

Thomasville Dining Room Set – reasonably priced and ready for your Thanksgiving Feast!

Original Art by William Hughes

Super Nice Hanging Antique Parlor Lamp

Cracker Barrel Rocking Chair

Wood Duck Decoys, most Stamped

Danbury and Seiko Mantle Clocks

2 Recliner Chairs

Kitchenware – Pots & Pans

Complete set of Dinnerware

"Mammy" Black Americana Cookie Jar

Art Glass Vases and More

Vintage Heathkit Electronics Workshop

Fun old toys – Horses, Army figures, Animals, Lincoln Logs, Puzzzles, Vintage Matchbox cars, Vintage Dolls,

Football Games and More

Small Kitchen Appliances

Native American Art

Child Size Roll Top Desk and is it Awesome!

American Flyer S Gauge Train and Train Table

Puzzles – Dozens of Vintage Puzzles

Remington Typewriter

Parker Pen Set, Cross Pen and Pencil

2 Full Bedroom Sets

Womens Clothing and accessories.
Please know that we ALWAYS appreciate our customers and we realize that you have countless places to spend your spare time and money.  Thanks in advance for sharing some of both with us.  If you know someone who could use our services, please do give them our contact information and we'll take it from there – we love what we do, and it shows!
Be There or Be Square!  See you at the Sale!
PHOTO GALLERY
Preliminary Photos — More to come
Click on the photo to enlarge