As an additional service, we will sell higher end items that we deem may need a more global audience both pre and post Estate Sale.
We have expertise in evaluating the market for these items and market them at your Estate Sale, on our web site, online and eBay.
We research each item to determine the best price, then market your items post sale online, eBay or on our web site.
We also can consign your item that did not meet its mark at the Estate Sale and bring to another sale that is appropriate.

Computers, Software and Networking Systems:
We will sell Tablets, Notebooks and Desktop computers, Networking and Cell Phones/Wireless Equip.
Cameras, Camcorders and Photography Equip:
We will sell your Vintage Film Cameras as well as  the latest digital cameras, video/camcorders or vintage photography and dark room equipment.

Musical Instruments:
We will sell your New, Vintage and  used musical instruments including: Guitars, Trombones, Violins, trumpets or digital keyboards/Synthesizers to name a few

Antiques and Collectibles:
We sell antique furniture, pottery, jewelry, sports memorabilia, collectible figurines, stamps, campaign pins, post cards, (Gold and Silver)coins, vintage dolls, antiques and vintage toys

Designer Clothing, Purses and accessories:
We sell Couture/Designer clothes and high-end purses including Coach, Gucci, Louis Vuitton, Chanel, Jimmy Choo, Fendi, Hermes and Prada as well as Fine Gold, Silver, Platinum Jewelry and Genuine Watches such as (Rolex, Breitling, Omega, Tag Heuer, Patek Philippe)

Audio and Video Equipment:
We sell the latest audio/video products including iPads, iPods, MP3 Players, DVD Player/Recorders, vintage audio (McIntosh, Crown, Marantz and Home Theater Systems/Components, Speakers and Subwoofers

Autos, Auto Parts and Motorcycles:
We sell all Autos, Motorcycles, Auto and Truck parts, RV's, Watercraft, Boats as well as Marine and Mobile Electronics and just about anything automotive from A to Z.
It's heartwarming to see how well a company can be run when you have two people at the top who are so professional, so honest, so caring and who just seem to absolutely love what they do.
You are a great company and I have many beautiful things l would not have but for you great people luv to you folks.
Dear Barb & Steve,
Bob and I have the deepest respect for you both, for your company, for your lovely daughters, for your entire crew.   The experience we just went through with you was truly one of the best.
We were impressed from start to finish!  You were true to your words of expectation from our first meeting.   We thought it would all be too good to be true but you were completely spot on!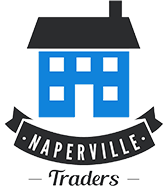 Join our community of over 5,500 raving fans!
Stay updated on where our next sale is and so much more.
Signup For Our Newsletter