Recent and past estate sale homes
It's heartwarming to see how well a company can be run when you have two people at the top who are so professional, so honest, so caring and who just seem to absolutely love what they do.
You are a great company and I have many beautiful things l would not have but for you great people luv to you folks.
Dear Barb & Steve,
Bob and I have the deepest respect for you both, for your company, for your lovely daughters, for your entire crew.   The experience we just went through with you was truly one of the best.
We were impressed from start to finish!  You were true to your words of expectation from our first meeting.   We thought it would all be too good to be true but you were completely spot on!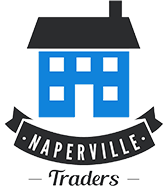 Join our community of over 5,500 raving fans!
Stay updated on where our next sale is and so much more.
Signup For Our Newsletter